Contact Sheet c1992
Selected photographs for final edit marked in red
Tarsem Singh
Tarsem Singh that pictured here with machinery that tests industrial mopps for quality control.
Jasvinder Kaur chatting with a colleague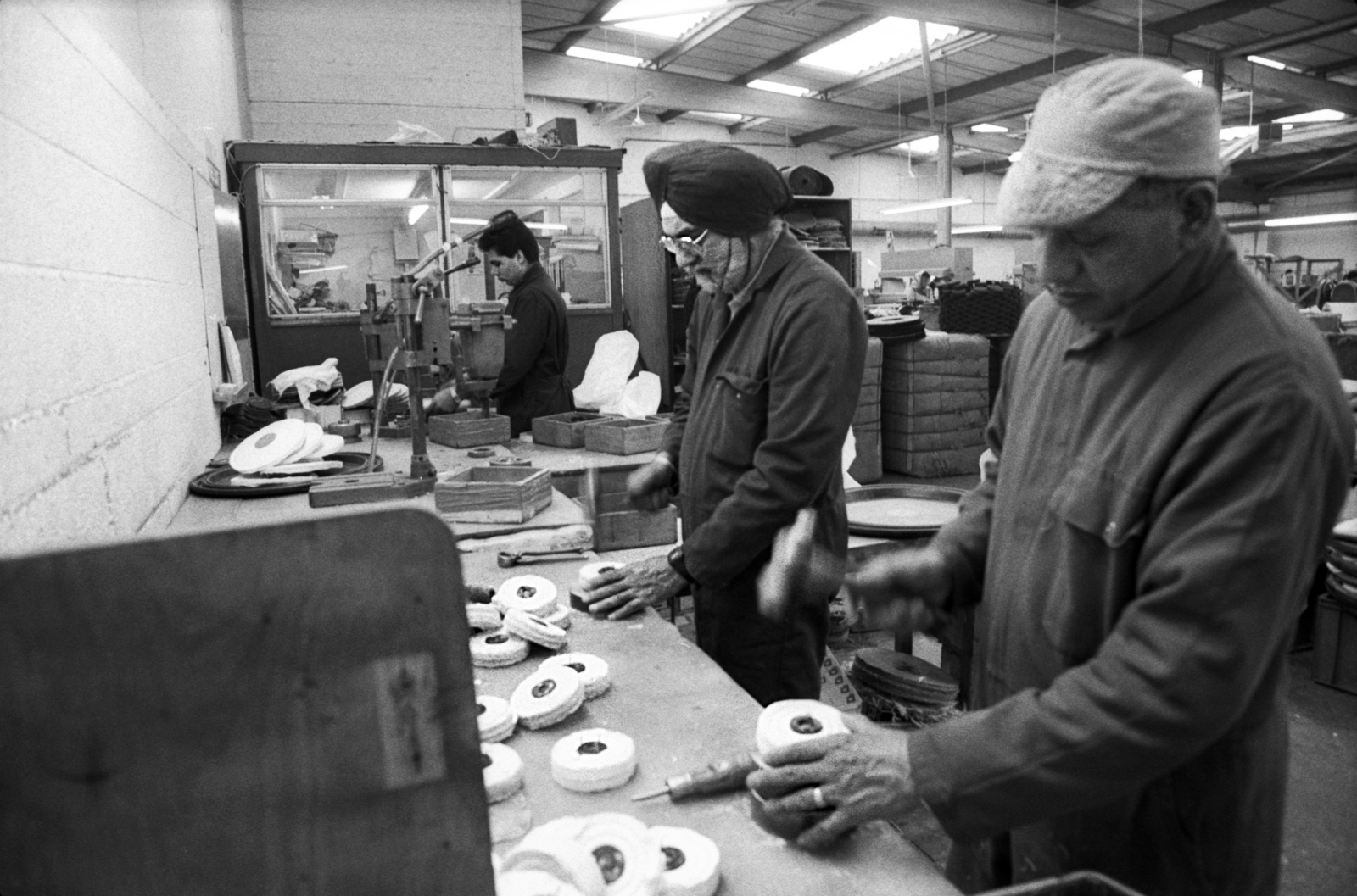 Tarsem Singh and colleagues
Tarsem Colleagues mounting plastic fixings inside small industrial mopps.
Gurnam Kaur
Gurnam sowing small industrial mops for plating machinery.
Harbans Sher-Gil
Harbans Kaur known as 'Banso' trying to hide from the photographer.
Shetal Kaur
Shetal Kaur aerobically prepares material for cutting as part of manufacture of industrial mopps.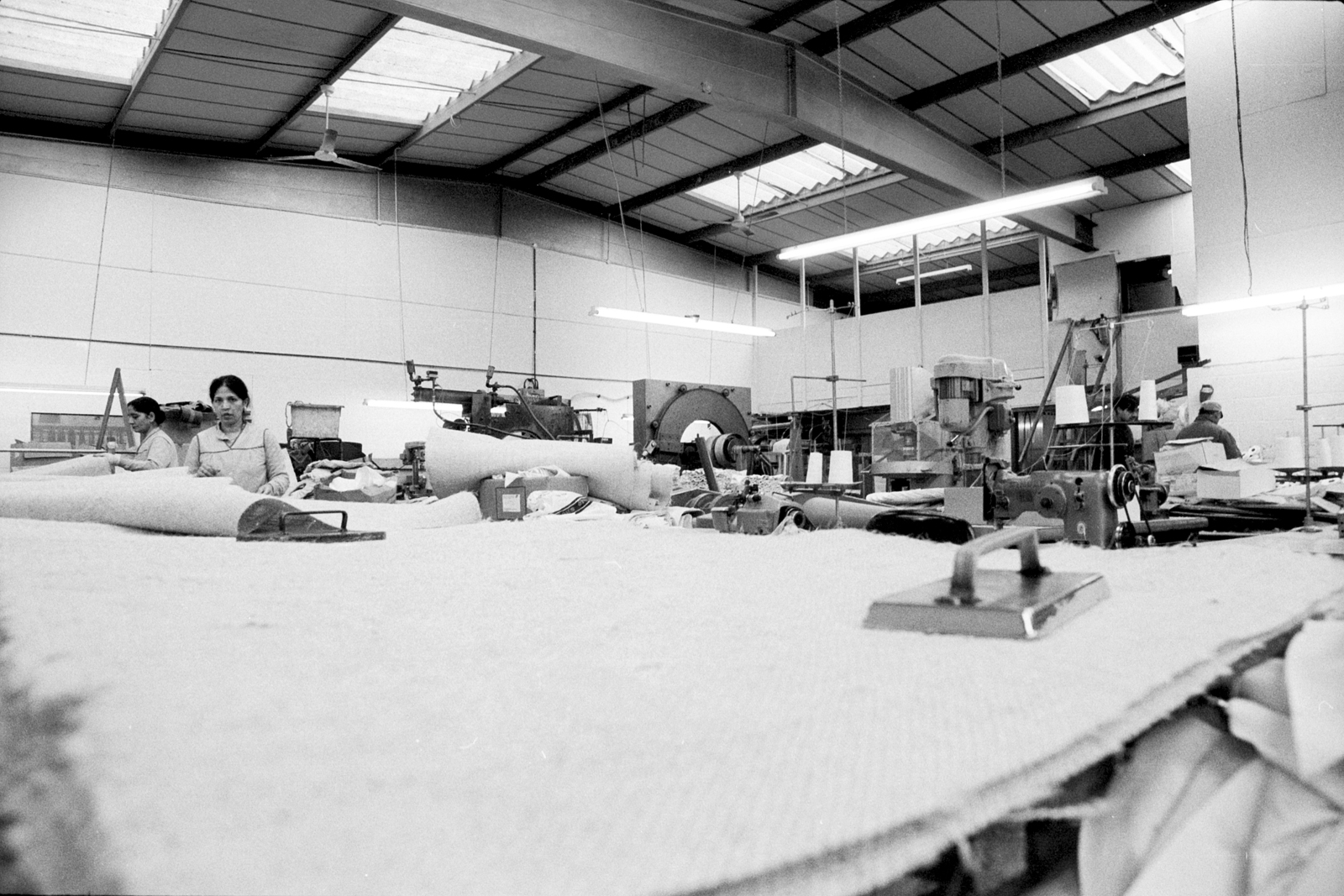 Surjit Kaur and Raj Gil
Material is rolled out ironed and checked ready for machine cutting into various sized industrial mopps.
Baljit Kaur and Gurnam Kaur
Baljit and Gurnam prepare machinery and cut and prepare industrial mopps to size.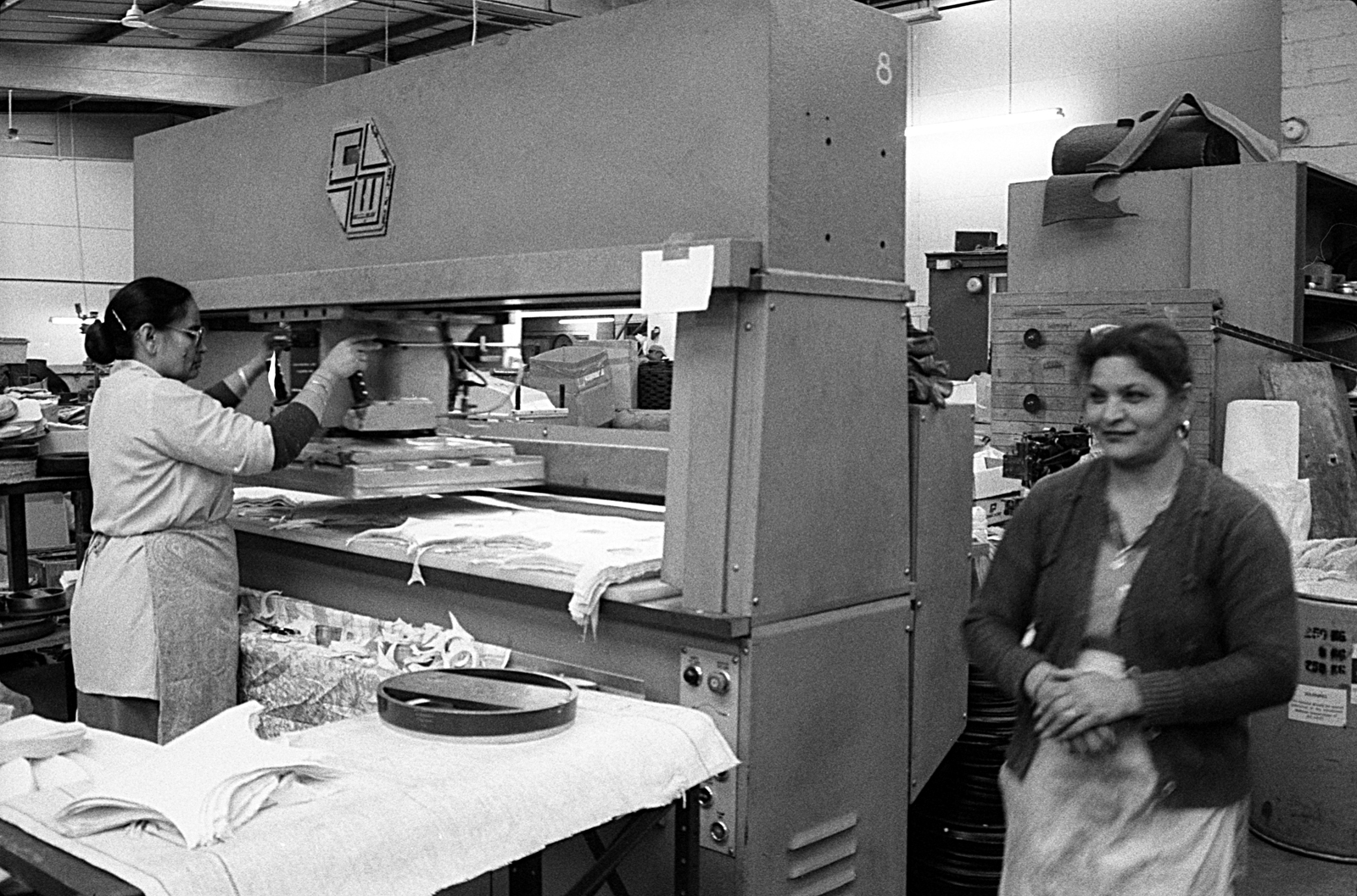 Baljit Kaur and Manjit Kaur
Baljit Kaur operates plant machinery to cut large scale industrial mopps while Manjit Kaur moves around the shop floor from one job to another.
Balwant Kaur
Balwant Kaur operates machinery for cutting various materials for a circular mopp. The mops then are sold on to clients worldwide.
Narinder Kaur
Narinder Kaur operating various machinery to stitch mopps made from various materials.
Tarsem Singh and Narinder Kaur
Tasrem Singh and Narinder discuss job requirement for a mopp stitch.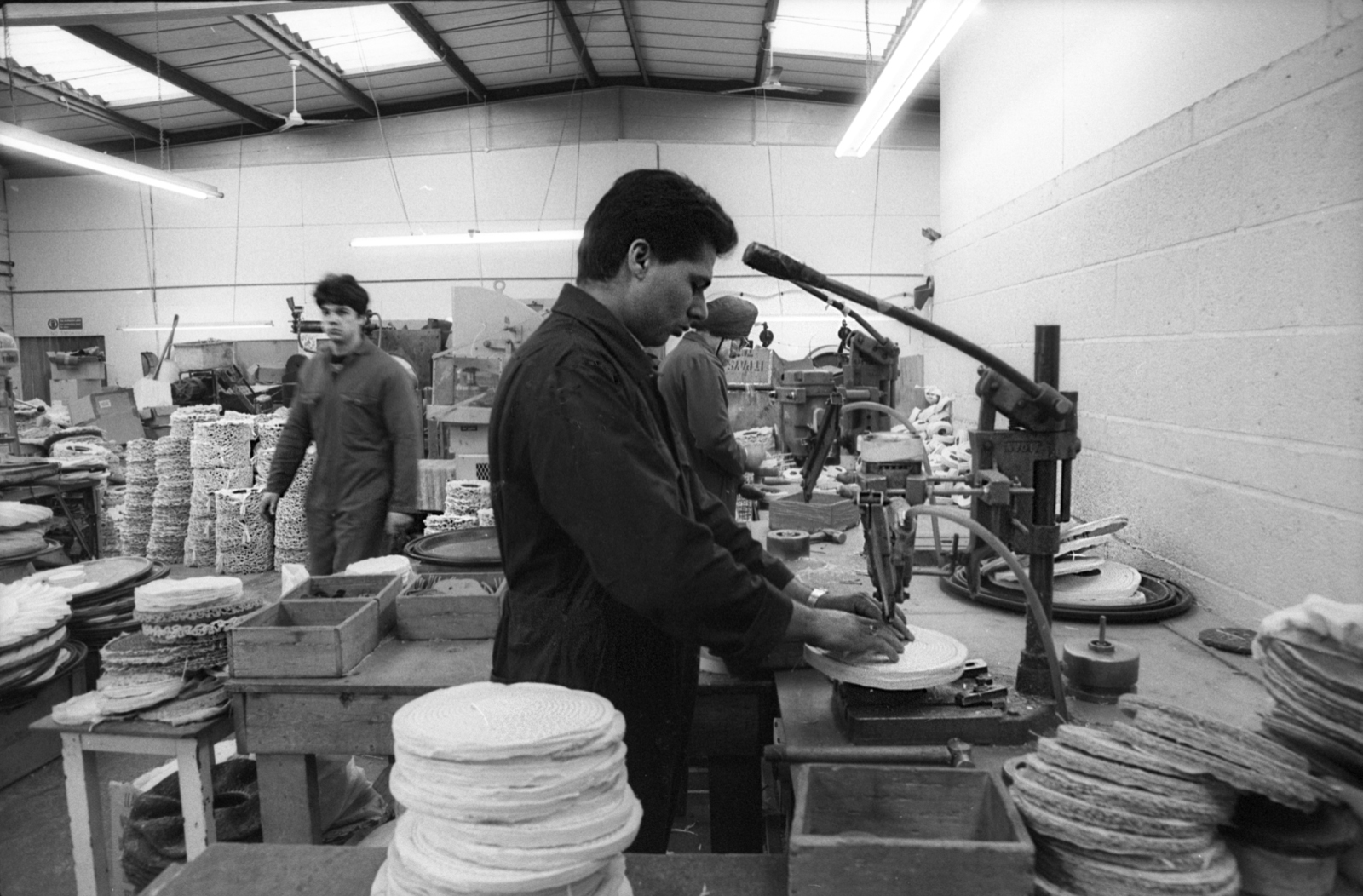 Punjabi worker
During the manufacturing heyday many Punjabi migrants from the 1960s-80s all worked in factories like this one across the Black Country.
Shetal Kaur
Shetal Kaur has her portrait taken while stitching and preparing mopps.
Shetal Kaur
Shetal Kaur on an industrial SINGER machine stitching the various layers for industrial mopps.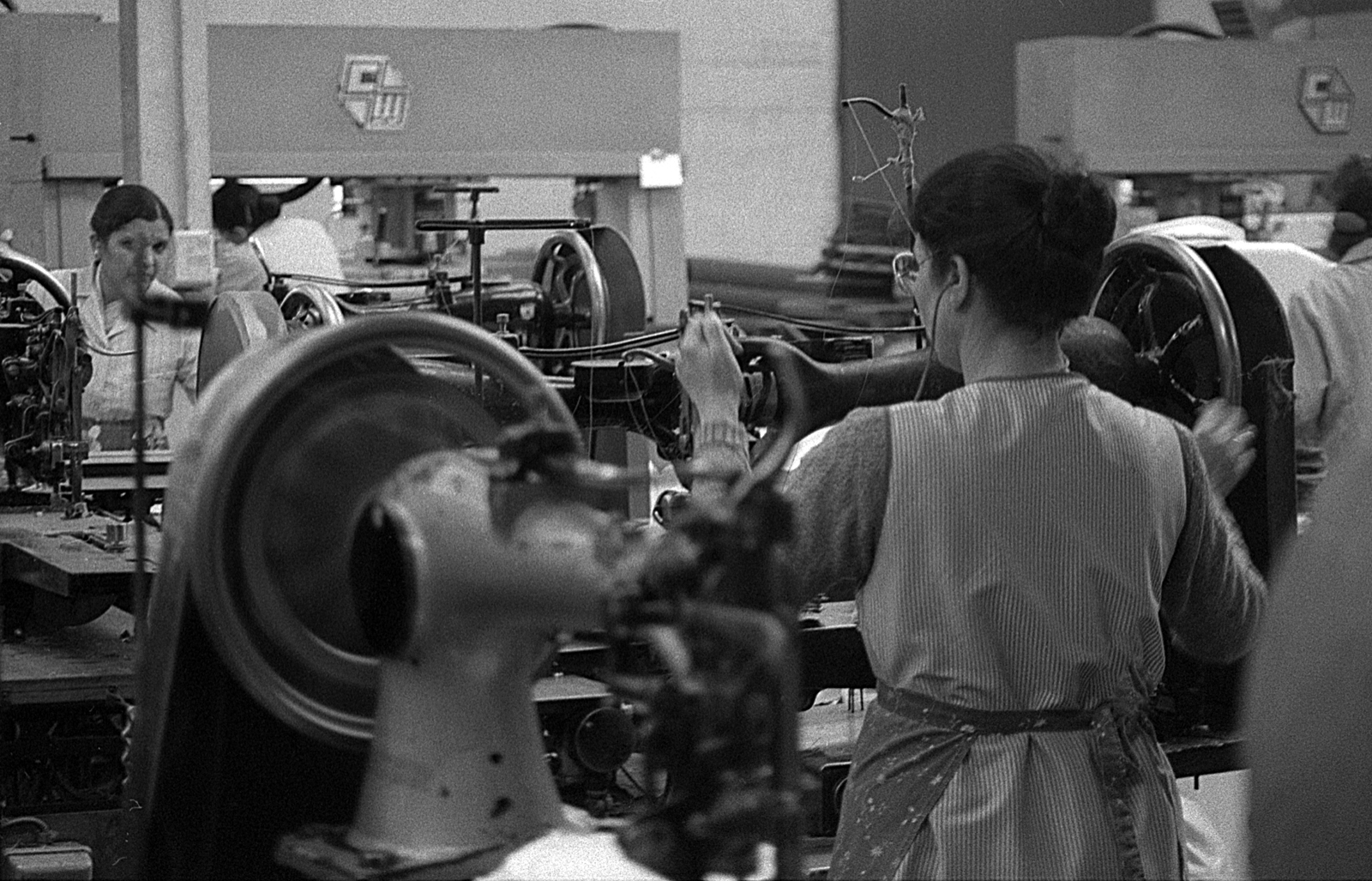 Savitri Chhabra
Working on sewing machines largely worked by asian ladies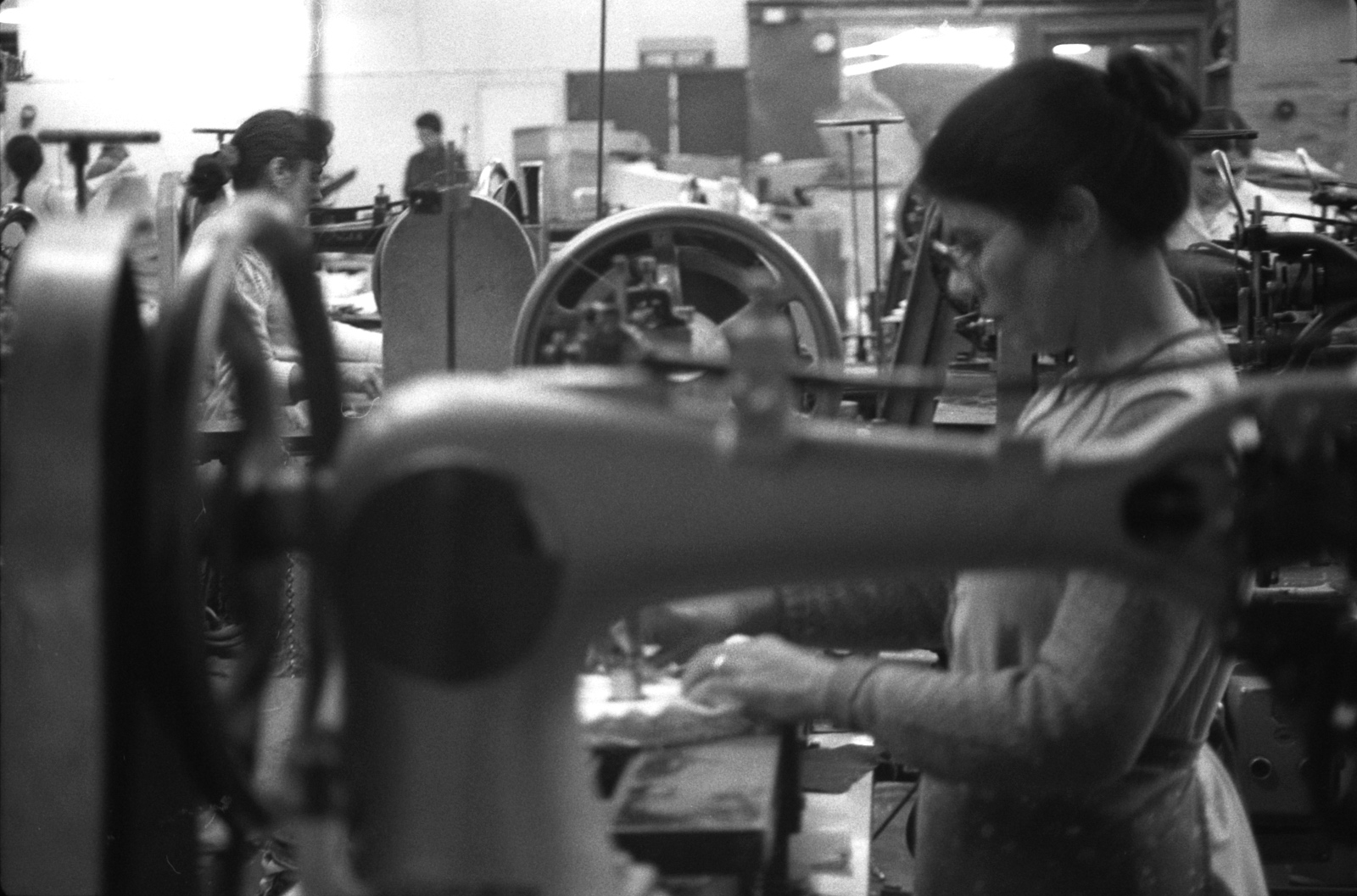 Punjabi Machinists
Punjabi migrants worked in factories like this all over the Black Country from 1960s onwards.
Savitri Chhabra works on boring and cutting and preparing for the mopps which will eventually fit on a clients polishing machinery .
Savitri Chhabra
Savitri Chhabra works on fitting a ratchet that will bore holes into the mopps
Savitri Chhabra
Savitri Chhabra fits an 8 mm ratchet for machinery to drill a hole into the mopp.
Gurmuk Singh
Gurmuk surrounded by mopps for stitching on various machinery.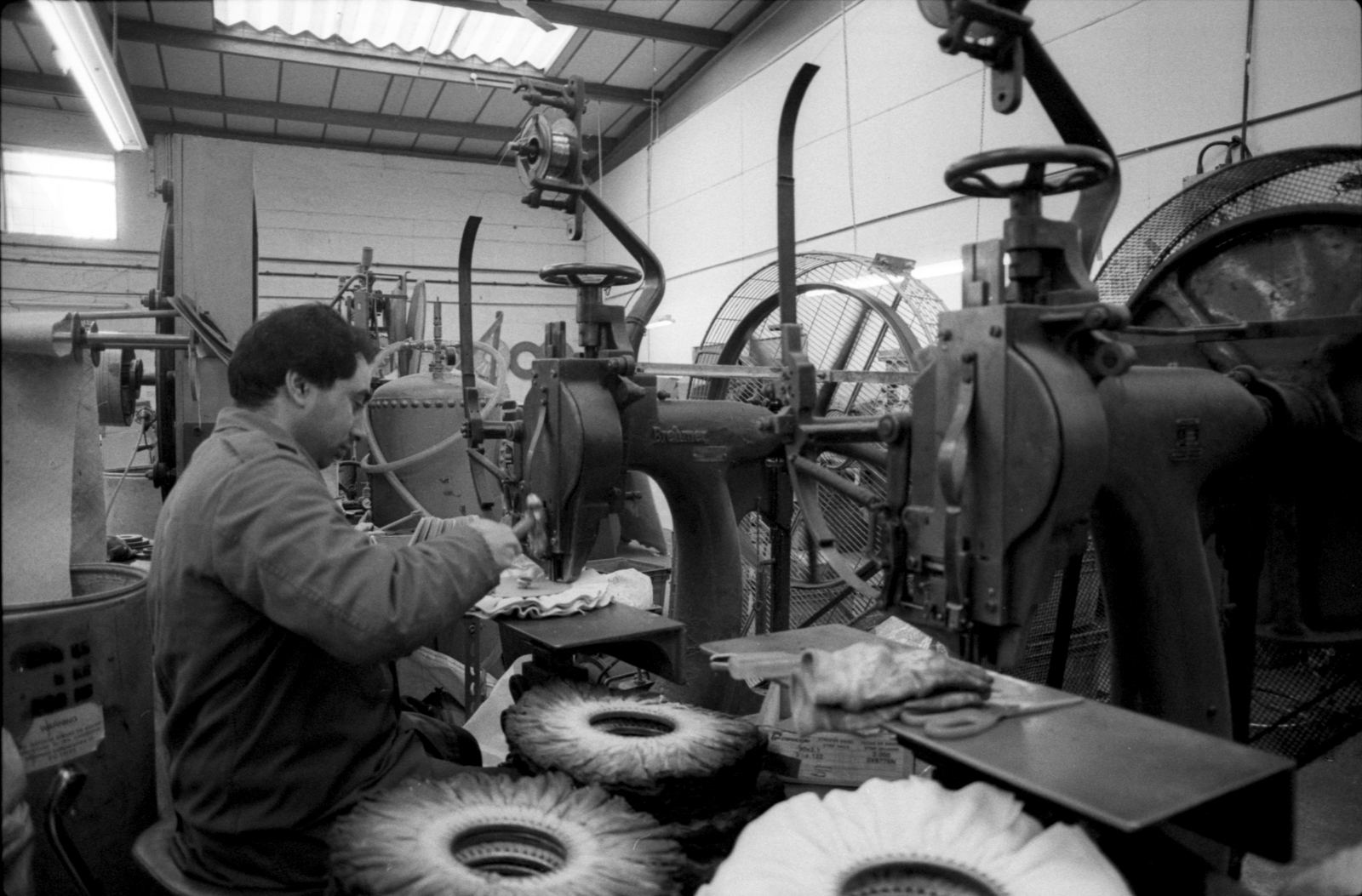 Gurmuk Singh
Gurmuk prepares finishes touches and also worked as a machine polisher.
S.Kaur
Mrs Kaur and colleague cuts from different types of material to specific sizes in order to start production for mopps.
'Badi Mami'
'Badi Mami' abbreviated name a for elder auntie were seldom.
Gurmuk Singh
Gurmuk Singh operates smaller machinery to create mopps to use within the factories own polishing and plant machinery.
Punjabi worker
A worker looks on stitching and repeating the cycle for the production on the industrial mopp.
Punjabi worker
Punjabi migrants like this lady known as Masi ji (Auntie) pictured have worked most their lives at factories like this often without complaining in jobs that they have chosen to work in out of necessity.